An artist as she would like to be called, talks about her inspirations and her start-up venture SwitchOn, an online store selling badges, magnets, stickers, charms and an array of other products.
An entrepreneur, an illustrator or a fashion designer – how would you like to be called?

An artist.
How did your artistic journey begin?
I have been drawing from a very small age. That's how it all began. That's how I got to studying fashion designing in NIFT in Chennai. Basically, I have been drawing and designing my whole life.
How did an artist turn to fashion designing?
It was actually my sister who suggested that I take up fashion designing. I wasn't planning on it. I just wanted to get into something creative (definitely not engineering). My parents were okay with me doing a designing course, and my sister, who is an architect, suggested fashion designing.
Has the course helped in any way with what you do now?
What I do currently is totally different from what I have studied, but there are a lot of things I learnt in college that are definitely helping me now, such as photography, which was a part of my course. I am the one who takes pictures of the products on my website. I also have plans to start my own clothing line next year.
What keeps you motivated and creative? Your room is a riot of colours, and I was taken aback at the unexpectedness of seeing something like this. How do you conceptualise your work?
When I was in grade seven, I visited Nek Chand's Rock Garden in Chandigarh. The art pieces there were made out of junk, such as broken bangles and broken tiles. It was an experience I can never forget. It has forever stayed in my head. Unique things inspire me. When I start a designing process, I stick to a theme. I start with a theme and then develop on it.
" Unique things inspire me. When I start a designing process, I stick to a theme. I start with a theme and then develop on it."
What was the idea behind your ventures SwitchOn and Happiness Factory. How did you decide on those names
When I was trying to decide on names, it was my sister who reminded me that I wanted to create a brand name called SwitchOn while in college. I didn't remember, but then I thought, Why not SwitchOn? It's like, when an idea comes to my mind, I 'switchon'. That was the concept. I had another brand name previously, which was my name. It said Pooja, with the two Os as eyes and the J forming a smile.Happiness Factory is the parent company, which SwitchOn is a part of. My future ventures will also be a part of Happiness Factory. All my ventures will be based on positivity and making people happy. If you see my products, all are brightly coloured and very cheerful.
What all do you find inspiration in?
I like watching a lot of documentaries. I like reading about people. The first book I read completely was one by Robin Sharma. That's when my life started to change. I wasn't a person who read a lot of books before that. But that book in particular changed me, and I began reading more. I like reading about people who have changed the world in a slightly different way. They are my biggest inspiration. When I read about them, I am inspirited to work harder than I usually do.
Who would you say is your biggest inspiration?
Nikola Tesla and the YouTuber Lilly Singh. I want to meet her someday and work with her.
I take it that you find inspiration from people from different fields of life and not just fellow designers.
In the future, I want to be a part of something that will change the world. Everything that I am working on, even SwitchOn and all my other future ventures, are all connected to that dream. The people I find inspiration from are those who have really made a big difference around them.
Most of your products have quotes about life which people can find inspiration from. How else have you tied to help people?
I had co-founded an NGO named Spaaak during my second year of college. I have been volunteering there for 7 to 8 years. Since I started SwitchOn, I haven't been able to spend much time on Spaaak. But when I do get the time, I make sure I do something to contribute. Spaaak promotes volunteering for any sort of activity, be it an event or to help animals or the environment. If any other NGO or event needs assistance, they can contact us and we will go help them out.
SwitchOn has a category called 'The Charity Stuff' , where 100% proceeds go towards charitable causes.
Have you faced any issues from the society as a woman artist?
I have not faced any issues being a woman artist. But I believe every person is a product of their circumstances. I don't like judging people. I also don't like it when people judge others. What is wrong for us, may be right for them and the people they
are with are most likely to think that way. That's why they do it. I believe that we cannot easily change anyone, but we can make them think about their actions or beliefs through something that we do. You have to just make sure you do the best of what we
can and everything will work out well.
What would you say is the biggest risk you have taken?
I don't think I have taken any. If at all there is something, it is quitting my job. After I graduated, I worked in an online retail firm, and I began to miss volunteering, which I did a lot during my college days. I found it hard to balance my work and personal life. I thought I should do a job that will give me time to volunteer as well as do something on my own. That's how SwitchOn started.
What is unique about Switchon store?
The materials I use and the way I work on it. In Switchon , the process I follow is unique. You will not find the same process followed anywhere else. The products are all handmade. Apart from my signature pieces, I also have regular products, such as badges, greeting cards,
How is the competition?
I don't compare myself with anyone. I believe that if you see someone as a competitor, it is because you are doing something similar to them. Chumbak has been my inspiration from a very long time. The first time I saw Chumbak's products was at Ashvita, Besant Nagar, and now I retail my products there. Alicia Souza, another illustrator, is also a very big inspiration to me. Moreover, I don't see them as a competitors because I like the process of learning. No matter what, be it a small company or big, it doesn't matter to me because I get to learn something from them.
What other hobbies or interests do you have?
Work is my hobby. You cannot say that someone who does what they like, is not working hard. Working as an individual, it is really hard to motivate yourself. No matter how many people inspire you, in the end, it's going to be you who makes yourself work.
But apart from art, what else makes you feel good?
I listen to music and watch YouTube videos. I also have a planner which I use to plan daily stuff. So if I don't finish a task on this particular day, I continue work on it the next day. In future, I want to start a jewellery line, a YouTube channel and a clothing line. So, all the content in my planner is related to this. So every day, I have work related to what I am going to do in the future. I always believe that smaller steps combine to make something big.
Do your friends complain because you are busy all the time and don't have time to spare for them?
Yes. Sometimes I feel sad that I don't get to spend much time with friends. I try to balance my personal and professional life. Most of my friends get gifts from me every once in a while. I send it by e-mail or post them.
How do you think the society values you?
The initial part of giving up my job was tough for me. Whenever anyone asked me what I am doing, I used to say that I am an artist. Then they ask, 'Okay, but what do you do for a living'? I had to explain that art is what I do for a living. Perhaps it's because not a lot of people do this. But my friends are very supportive as they have been seeing my works from the beginning.
What if you were born a hundred years ago: in an age with no internet? Do you think you would have been happy?
I think I would have enjoyed it. Even now, I sometimes feel I don't belong to this generation. I am a bit philosophical, so some of my friends have told me that I don't belong to this generation. I would at least try to fit in. Even if I was born in the future, I would have been happy, because I really like the process of learning something new. Every new thing interests me. I like doing a lot of things. If I am doing something, I put my 100% into it.
Did u learn to sketch on your own, or did you go for any classes?
No, I didn't go for any classes. You just have to keep on practicing if you want to be good at something. If you see my works that were done two years ago, it looks way different from what I do now. Even now, it is not as great as I would like it to be. But after two more years, it will be better than what it is now. Consistency is the key. If you keep doing something for a long time, you will slowly start mastering it. There is no limit to how good you can become at it.
What type of music do you like?
Actually, I like dancing to music. I work at home most of the time and don't meet my friends often. So, there are times when I have to cheer myself up. So I spend a lot of time taking to myself and thinking what I should do, and I easily become low in spirits. I think everybody faces that situation. I just dance that time. I don't focus on the songs. In fact, I don't even know the lyrics of basic songs. I just dance to it because it relaxes me.
her works – Some of the personalized orders and badges
Did you face any opposition to decorating your room?
Our society has a preference for clear, blemish-free walls.
Painting the walls of my room is something I had always wanted to do. We lived in a rented house previously, and when I first asked my mother for permission to paint my room, she had said no. But I still did it, when they were not home and with a glue that does not leave marks on the wall. So, I managed to make my room look good, without spoiling the walls. My parents were so surprised when they were back home.There are times when you definitely know something will work out, because you can visualise it in your head. You may not get the support of others as they can't visualise it like you can. In such cases, I don't ask anyone, I just go ahead. This includes my parents too. I didn't ask them before starting SwitchOn. If you have a dream, only you will know how to make it happen. You don't have to convince anyone. You are sure it will happen. That's the power of your mind.
How was the experience of starting SwitchOn, and what was everyone's reaction?
It was very good. A lot of friends shared posts about it on their walls, which made me really happy. I felt very special. It feels very nice when you see that others have trust in you and your dream. SwitchOn was something I wanted to do from a very long time. Starting a website for it was on my to-do list for this year, and I am glad it is done. I am currently working on my next task.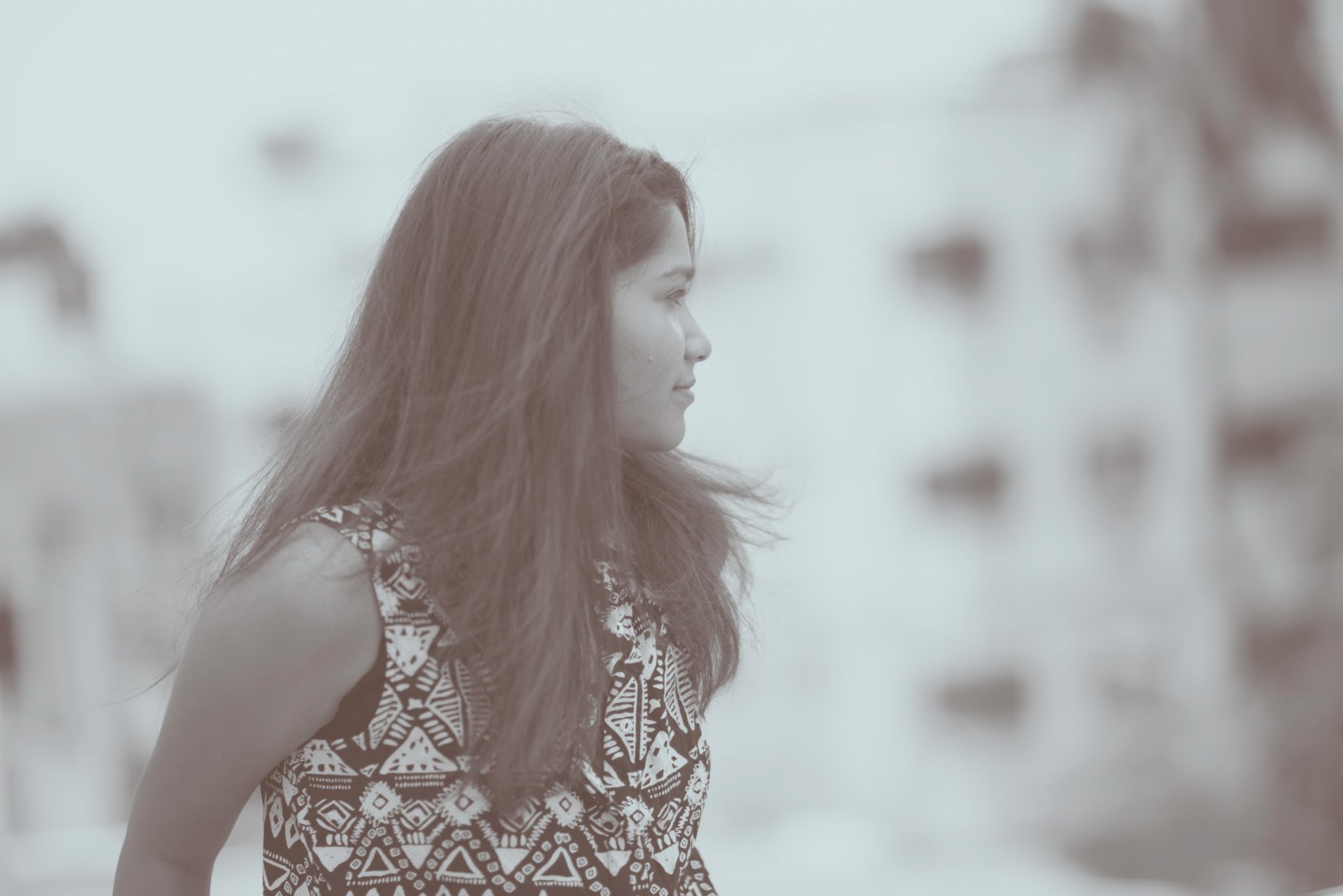 "

There are times when you definitely know something will work out, because you can visualise it in your head. You may not get the support of others as they can't visualise it like you can. In such cases, I don't ask anyone, I just go ahead.

If it works out well, it's great and if not, there's always something that you can learn from it.
Not trying will be the biggest regret.
Do you like this interview? Post a comment 🙂